Lytles Crispy Streams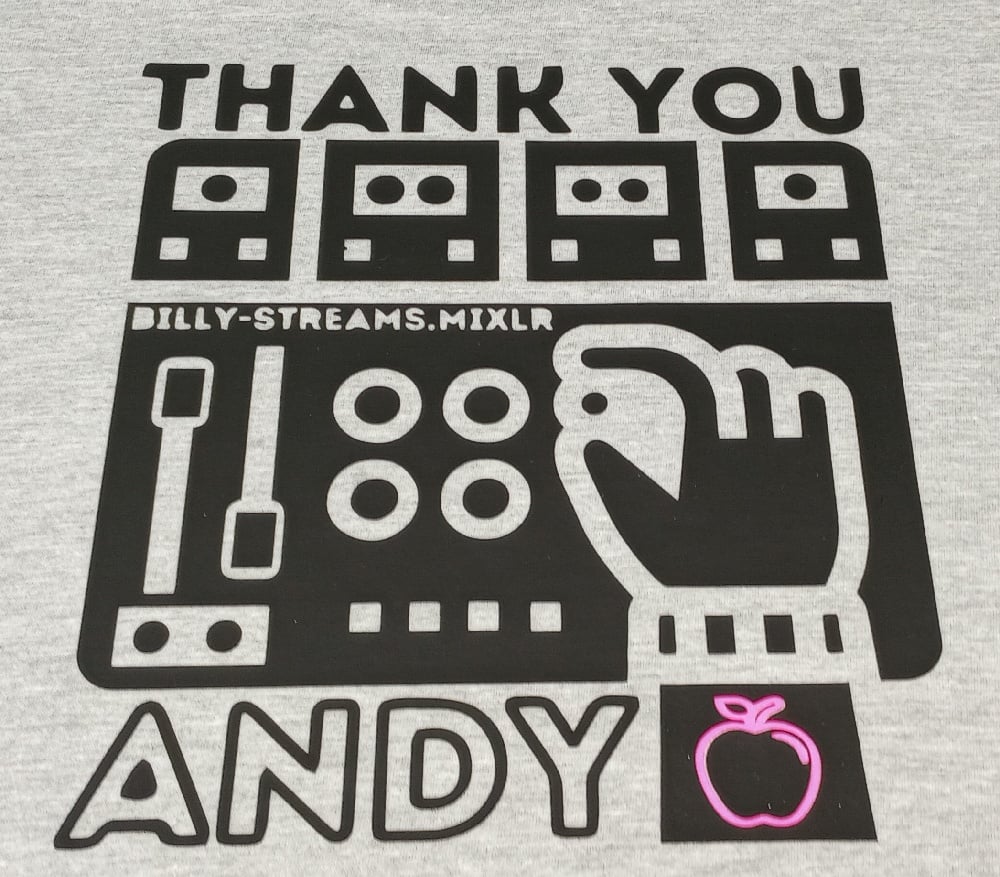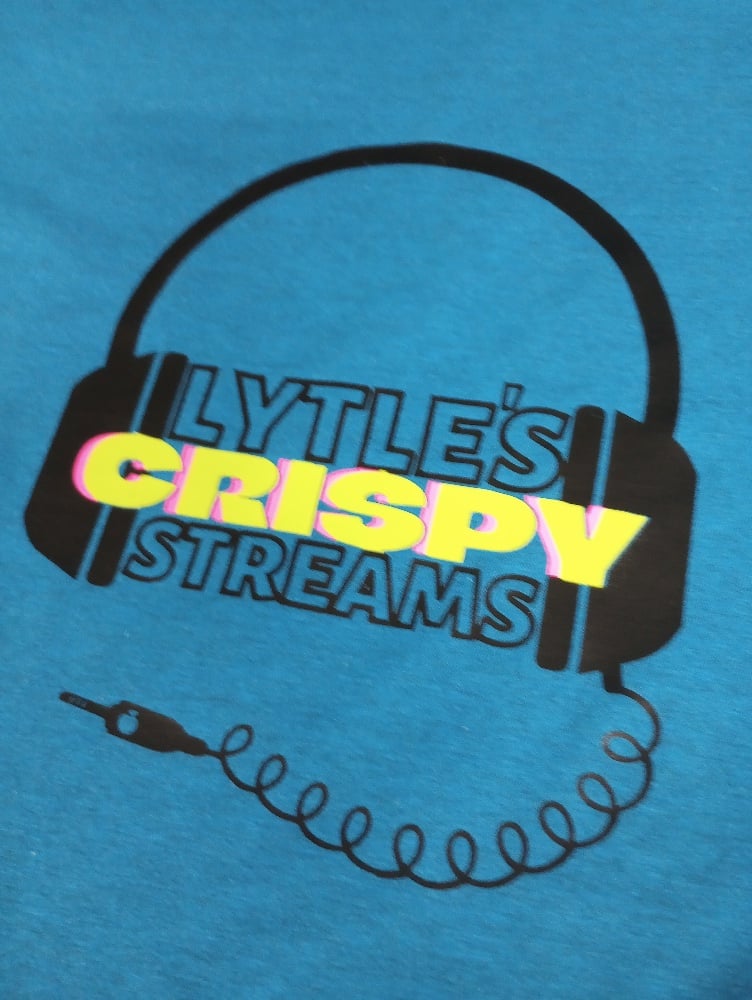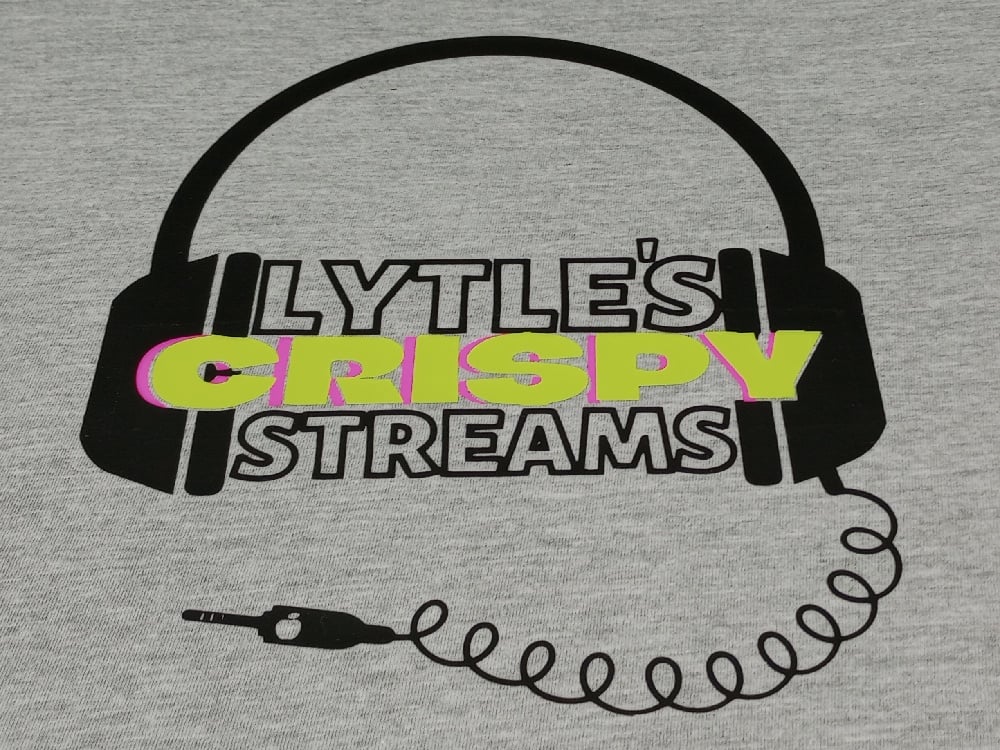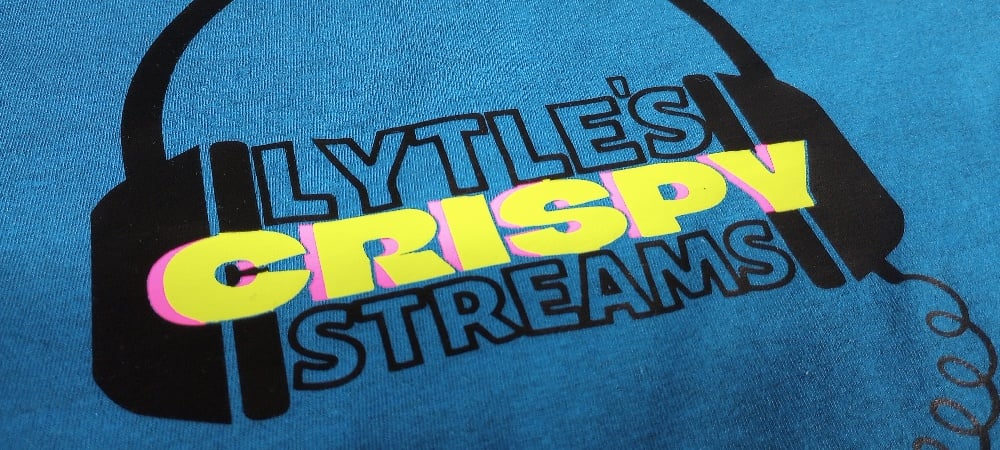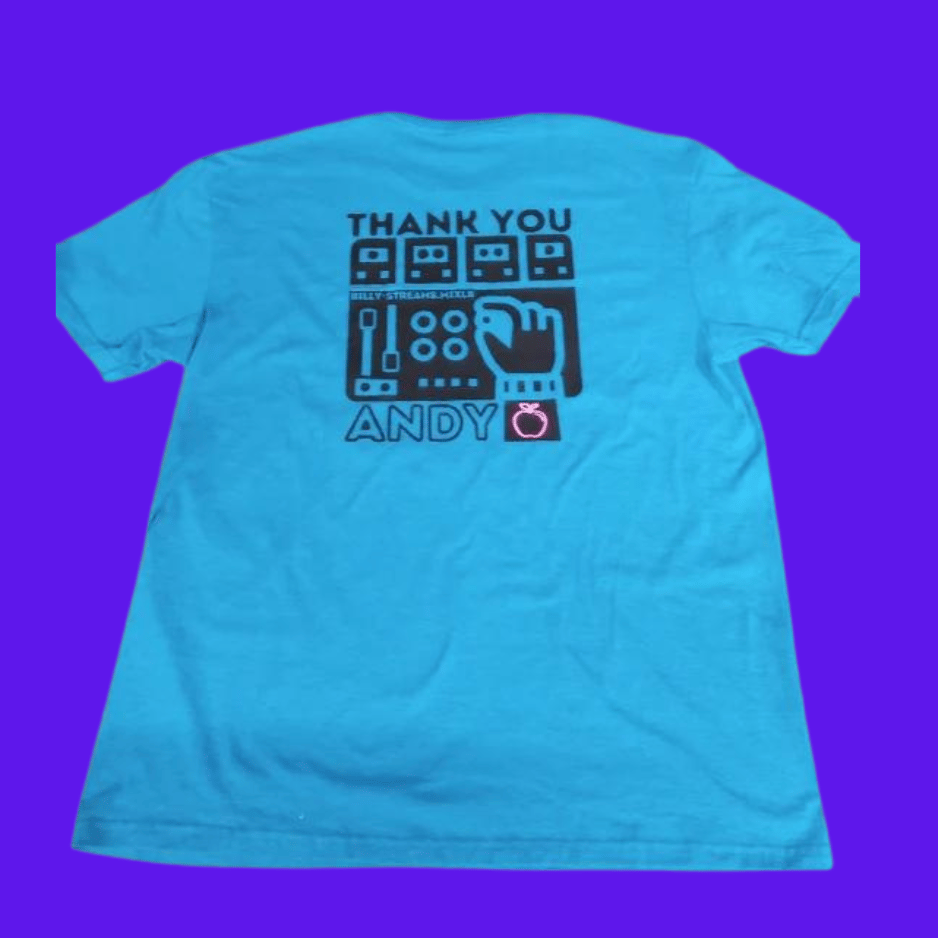 Price includes FREE SHIPPING.
Must note your shirt color choice on comments section of order page.
It's possible we will run out of blue.
Grey is current default if there's no choice noted.
A shirt celebrating our favorite sound engineer, Andy Lytle. This man is very, very good at his job.....Period! And he's kind enough to take the extra time to give us free, crispy streams when he can.
Heathered Aquamarine-ish soft style tee.
Or heathered grey.
Choice #1 is a very cool color of blue and the logo is black with neon yellow and neon pink on both.
I've upgraded this shirt to a front and back design .
With even more props to Andy and the link info to get more people to the stream.
Also added some suggestions from a couple Billy Things members.
Thank you so much for what you do, Andy.
Large

XL

2xl

3XL

Medium

Small